Home / news / TWS Kids Coloring Contest
TWS Kids Coloring Contest
March 2018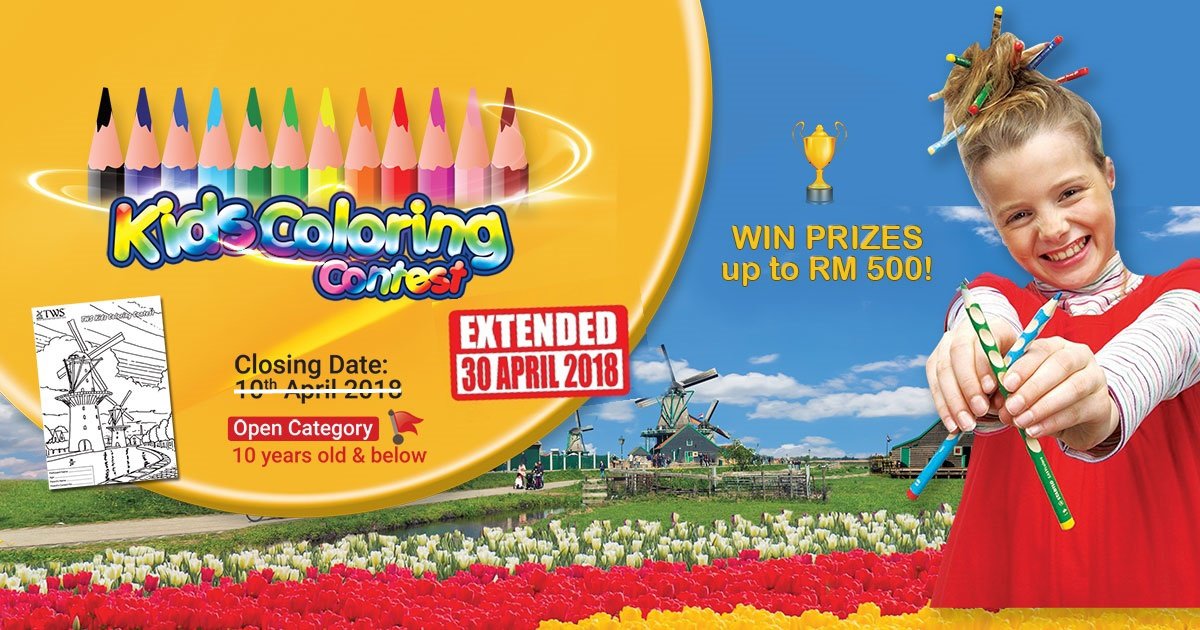 TWS is organizing a Coloring Content for kids of 10 years and younger.

There are great prizes to be won up to RM500 value!

See this link for the submitted drawings recently

'TWS Kids Coloring Contest' Terms and Conditions
1. This Kids Coloring Contest ("Contest") is applicable to kids aged 10 years old and below as of 2018 and is categorized as open category.

2. Only Color Pencils and Crayons are allowed to be use throughout the competition and this coloring sheet cannot be photocopy.
3. Participants are required to purchase any amount in a single receipt and entitle to get 1 (one) entry per receipt. Participants can submit the contest sheet to any TWS Branch but only eligible to win one prize only.
4. Prizes will be awarded to the Contest winners based on creativity and overall attractiveness of the artwork. The winner will be selected based on 1st, 2nd & 3rd winner and 7 consolation prizes for each 7 outlets.

TWS Kids Coloring Contest Prizes (Open Category):
1st Winner – Personal TWS Kids Meal Passport worth RM100 + TWS Cash Voucher worth RM100 + Toys R Us Voucher worth RM300
2nd Winner – Personal TWS Kids Meal Passport worth RM100 + Toy R Us Voucher worth RM200
3rd Winner – Personal TWS Kids Meal Passport worth RM100 + Toy R Us Voucher worth RM100
4th to 10th Winner – Personal TWS Kids Passport worth RM100
All participants will receive a TWS Kids Coloring Contest certificate

5. Participants are required to provide correct and valid personal information to validate the registration for the contest. Any unclear or incomplete details will make the participat
6. Details which consist of personal data provided by participants may be used by The Windmill Station Sdn Bhd (TWSSB) in line with Personal Data Protection Act 2010 for the following purposes: -
a) The operations and process involved in this Contest;
b) For advertising and promotion purposes;
c) For any purposes required by law or regulation.

7. In providing participants' contact number, e-mail address, facsimile number or other contact methods, participants are agreeing that TWSSB and/or its 3rd party service providers may contact them by telephone, e-mail, facsimile or other such method. Other than those individuals and entities mentioned above, or as informed from time to time, personal data will not be revealed by TWSSB to any other outsiders, unless TWSSB has required customer permission to do so.

8. TWSSB reserves the right to:-
a) replace any prizes of equivalent value without prior notice
b) disqualify any entry without having to justify or entertain any correspondence on their decision.
c) In their discretion, cancel, vary or suspend the Contest should technical errors or other causes beyond control affect the administration, security or proper operation of the Contest.
9. Any person who is: (a) an TWSSB or Sponsor's employee or (b) a spouse or a family member of TWSSB employee, is ineligible to register their children or any of their family member for this Contest.
10. The Contest winners shall be notified by TWSSB via telephone call according to the phone number provided and also through social media like Facebook & website before 30th April 2018. If a winner cannot be contacted, TWSSB reserves the right to re-pick new winner.
11. TWSSB reserves the rights to amend this Terms and Conditions at any time without prior notification to participants.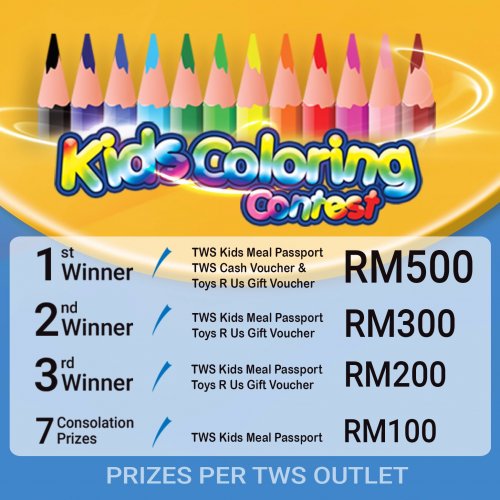 ---