Home / news / NEW: Croissant @ TWS
NEW: Croissant @ TWS
September 2018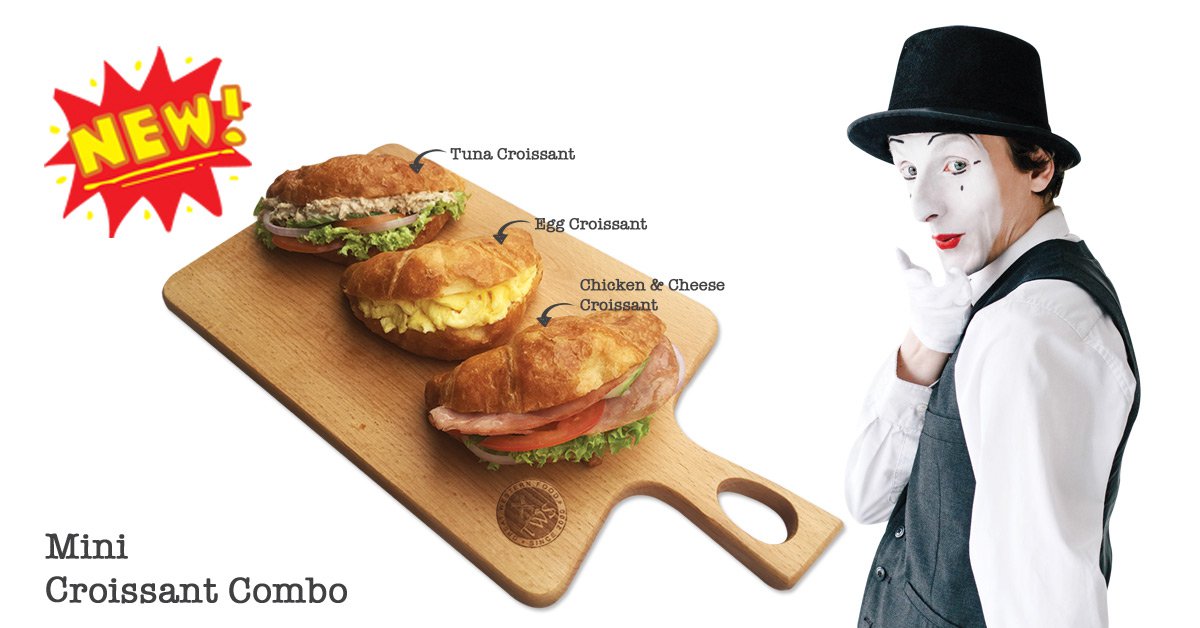 This month, we will be releasing a new Croissant dish every day for the next 3 days!

1. The first Croissant dish has a naturally pungent aroma with a clean and ocean like smell, or something we call Tuna. Dig in to those Tuna paired with a delicious Croissant will bring your taste buds for a swim across the Atlantic ocean.

2. As second there is nothing better than a scrumptious Egg Croissant breakfast before taking on the day! Time to switch up those pyjamas and wake that sleepy head with a hearty breakfast at TWS.

3. Nothing can be as cheesy as the new TWS Chicken & Cheese Croissant on a Sunday morning. Need more to say? Head to TWS and let your taste buds do the talking.

4. and last but not least, Monday morning can't be blues when we have all three of the best Croissant dish served together as the Mini Croissant Combo. Kick those blues away and sashay to the nearest TWS outlet.
Kami akan memperkenalkan 1 hidangan Croissant terbaru TWS untuk 4 hari. Mari kita mula.

Hidangan pertama adalah inti daging yang mempunyai aroma lautan, yang juga dikenali sebagai daging ikan Tuna. Apabila dimakan bersama Croissant yang lazat, pastinya akan meningkatkan selera anda.

Happy Saturday morning! And there is nothing better than a scrumptious Egg Croissant breakfast before taking on the day!Time to switch up those pyjamas and wake that sleepy head with a hearty breakfast at TWS.

Tiada apa yang lebih lazat daripada TWS Chicken & Cheese terbaru kami pada Ahad pagi yang ceria. Tak perlulah kami kata banyak. Pergilah ke TWS dan hidangan ini mesti tidak akan mengecewakan.

Tiada apa yang lebih menggembirakan pada hari Isnin pagi apabila kami menghidangkan ketiga-tiga hidangan Croissant dalam satu set Mini Croissant Combo.Masa untuk lepaskan kesemua geram hari Isnin dan nikmati hidangan ini.

#melakawesternfood #batupahatwesternfood #serembanwesternfood #nilaiwesternfood #westernbreakfastmelaka #westernbreakfastbatupahat #westernbreakfastjohor #westernbreakfastseremban #westernbreakfastnilai #bestfoodinmelaka #bestfoodinseremban #bestfoodinbp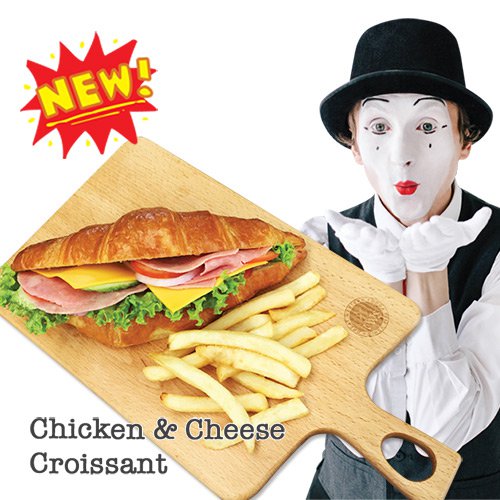 ---