Home / news / Merdeka Contest Giveaway
Merdeka Contest Giveaway
August 2018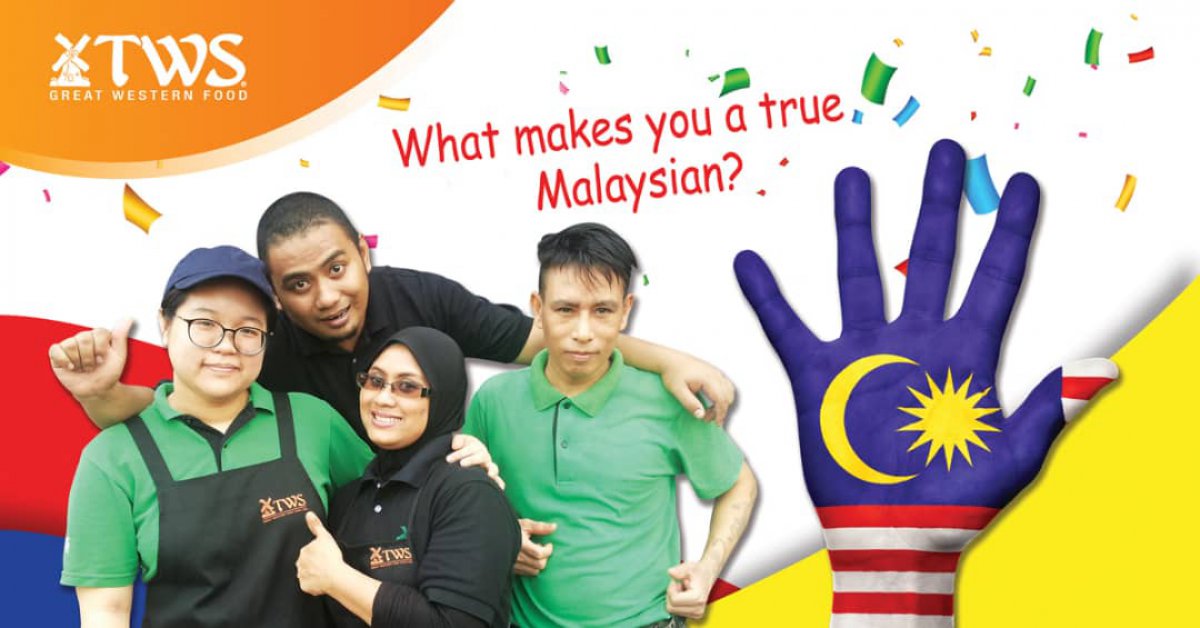 TWS Merdeka Month Cash Voucher Giveaway Contest Terms and Conditions

1) Participants are required to comment at the comment box below the Facebook Posting or Instagram Posting with a creative caption to be eligible for participation. Participation posted on other sites, posts, or messages shall not be entertained and will be automatically forfeited.

2) Contest will be conducted on all TWS social media pages (Facebook - https://www.facebook.com/tws.my/ and Instagram - https://www.instagram.com/tws_malaysia/)

3) 7 winners will be selected by the administration team of TWS and the results will be final and no appeal shall be entertained . Winners will be contacted via private message on Facebook or direct message on Instagram.

4) Each participant is allowed to win only one (1) voucher. If draws are made and the same participant appears in two or more social media platforms, only one (1) voucher will be given. The next winning slot will be re-draw by the organizer.

5) Contest on all TWS social media platforms will end on 11:59:59PM, 31 August 2018

6) Cash voucher cannot be exchanged for cash, and can only be used in all TWS outlets within its validity and shall be available for dine-in only

7) Cash voucher is not valid in combination with other promotion or discount coupon

8) This contest is open for all Malaysians aged 18 and above and not valid for employees of TWS, family members of the employees of TWS (spouse, children, parents and siblings), subsidiaries, agencies appointed by TWS, and suppliers of TWS

9) TWS reserves the right to make changes and amendments to the terms and conditions at any point of time without prior notice.
Terma dan Syarat Peraduan Memenangi Baucar Wang Tunai TWS Sempena Bulan Kemerdekaan

1) Peserta hanya boleh menyertai dengan mengulas komen di bawah post peraduan di Facebook dan Instagram dengan jawapan yang paling kreatif. Penyertaan yang disiarkan di tempat lain termasuk pautan dan post yang tidak berkaitan ataupun mesej tidak akan dilayan dan akan dilupuskan secara automatik.

2) Peraduan akan dijalankan pada kesemua halaman media sosial TWS (Facebook - https://www.facebook.com/tws.my/ dan Instagram - https://www.instagram.com/tws_malaysia/)

3) 7 pemenang akan dipilih oleh pasukan pentadbiran TWS dan kesemua keputusan adalah muktamad. Sebarang rayuan tidak akan dilayan. Pemenang akan dihubungi menerusi mesej peribadi di Facebook ataupun Instagram.

4) Setiap pemenang hanya boleh memenangi sekali sahaja. Jika peserta dengan maklumat yang sama memenangi di kedua-dua laman media sosial TWS, hanya satu baucar wang tunai akan diberikan . Pemenang baru akan dipilih untuk slot seterusnya.

5) Peraduan di semua platform media sosial TWS akan berakhir pada (11:59:59PM, 31 Ogos 2018.

6) Baucar tunai tidak boleh ditukar dengan wang tunai, dan hanya boleh digunakan di semua kedai TWS dalam tempoh yang disahkan. Baucar tertakluk kepada jamuan di dalam kedai TWS sahaja.

7) Baucar tunai tidak sah dalam kombinasi dengan kupon promosi atau diskaun lain

8) Peraduan ini terbuka untuk semua warga Malaysia berusia 18 tahun ke atas sahaja. Tidak sah untuk kakitangan penganjur TWS, ahli keluarga kakitangan penganjur (suami/isteri, anak, ibu bapa, adik-beradik), subsidiary, agensi-agensi yang dilantik oleh TWS dan pembekal TWS

9) TWS berhak untuk membuat sebarang perubahan dan pindaan kepada terma dan syarat pada bila-bila masa tanpa notis
---