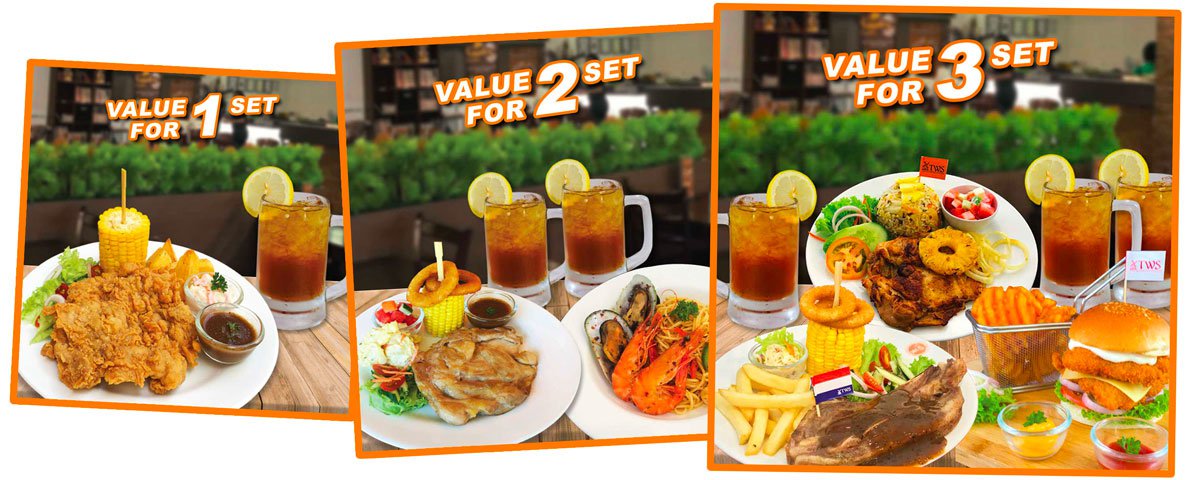 TWS Value Sets, a GREAT deal for 1, 2 or 3 persons!

Look no further because the ALL NEW TWS Value Set is is here!
Packed with scrumptious western dishes that are perfect to serve for 1, 2 or 3, the TWS Value Set is all you need!

We frequently change the content of this delicious Value Set, so you never get bored!

TWS Value Set for 1:
The famous TWS Black Pepper Crispy Chicken Chop together with Ice Lemon Tea or lime juice
for only RM17.50!

TWS Value Set for 2 persons:
#1: The famous TWS Black Pepper Chicken Chop,
#2: Aglio Seafood Pasta,
served together with Ice Lemon Tea or lime juice.
For only RM29.90!

TWS Value Set for 3 persons:
#1 the famous TWS Lamb Chop Black Pepper,
#2 BBQ Chicken Chop with Nasi Goreng Nenas,
#3 Delicious Crispy Fish Burger
all 3 served with Ice Lemon Tea or lime juice.
For only RM45.00!


Terms & Conditions
1. Price are inclusive of 6% service tax
2. Not valid with other promotions or discount coupon
3. Valid for Take-away & Delivery!

#TWSValueSet #TWS #GreatWesternFood #WesternFood #TWSPromo #FoodMalaysia #Melaka #BatuPahat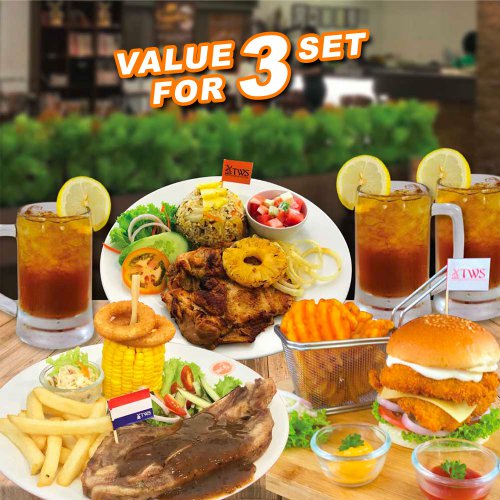 ---