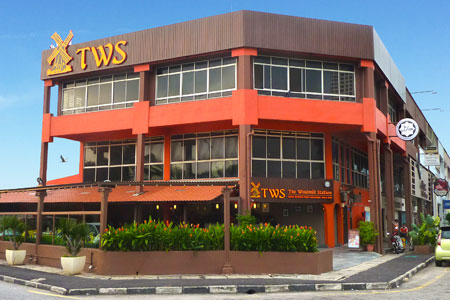 TWS Headquarters
Social Media Expert & Blogger F&B
Do you like to keep up-to-date with social media trends?
Do you know how to tackle the audience of social media?
If YES, then send your application now!

---
Job description
• Expand our online presence within the social media channels to strengthen our TWS brand in the F&B world.
• Create engaging concepts and content to increase the interaction with our online audience.
• Be part of our Marketing team that is planning and creating new promotions the whole year around.
Requirements
• Creative, creative & creative!
• Be proactive, self-motivated, responsible
• Energetic, positive, well-organized and able to meet deadlines
• Have a pleasant & friendly personality to interact with all our team members
• Have a pragmatic approach with a Can-Do & Getting-things-done attitude
• Communicate in English & Bahasa Malaysia (speak, read & write)
We've built an interesting online community in the last few years, we give you a chance to use this 'playground' to experiment with the latest technics & designs. We ask:
• Experience and understanding of online & social analytics tools as well as SEO/SEA.
• Keep up-to-date with the latest and common trends on social media
• Write blogs and articles in Bahasa Malaysia & English, share some of your recent work when you apply.
• Conceptual thinking and ability to present does concepts to others.
• Must be able to travel to visit our outlets.
We offer
• Full-time position
• Competitive salary with benefits and annual bonus
(Indication basic salary RM1750 – 2250)
• Great opportunity to learn and develop yourself
• Work location in Melaka (HQ)
Send your full resume to
[email protected]
for further review or call us now!
062644361